We Care Arundel Health Services, Inc. 13 A Aquahart Road, Glen Burnie, MD. 21061 / Phone 410-766-9668
We Care Laurel Health Services, Inc. 8730-1 Cherry Lane, Laurel, MD. 20707 / Phone 301-490-7995
Joppa Health Services, Inc. 623-A Pulaski Hwy, Joppa, MD 21085 / Phone 410-538-5809
Metwork Health Services, Inc. 2120 Liberty Road, Eldersburg, MD 21784 /
Phone
410-781-4158
​
EMPLOYMENT OPPORTUNITY

Certified and Licensed Addiction Counselors
We Care Arundel Health Services, Inc. and Joppa Health Services, Inc. are seeking licensed and certified addiction professionals for a full-time position in the behavioral health field.
We have been providing outpatient substance-use disorder treatment for over 20 years. Primary duties include one-on-one individualized counseling in a Level 1 setting, with a focus on clinical treatment planning, interventions, referrals, and case management.
Hours are Monday thru Friday, 5:00 a.m. to 1:00 p.m. Benefits include access to CareFirst health, vision, and dental insurance, with a company contribution; access to a 401(k) Retirement Plan (after 1 year), with a generous matching contribution; Paid Time Off and Paid Holidays. If interested please email resume to
brent21502@yahoo.com
.



Save a Life
Learn how to respond to an overdose emergency
Get Naloxone Now is an online resource to train people to respond effectively to an opioid-associated overdose emergency. Get Naloxone Now advocates for widespread access to overdose education and training in how to administer naloxone, the life-saving antidote for opioid-associated overdose. Get Naloxone Now seeks to increase the number of lives saved by bystanders and first responders (police officers, firefighters and EMTs). Find out how you can contribute to reducing overdose deaths by accessing our online training module.


MISSION
STATEMENT
This Program is committed to providing the highest quality methadone maintenance therapy, by employing competent, qualified, and courteous staff and adhering to the best practices in the field, in order to enhance the lives of the people we serve.
Client centered addiction treatment at an affordable price is available here. We specialize in the treatment of opioid dependence. Treatment at one of our four locations includes assessments, methadone maintenance, drug counseling and treatment planning developed by you for you. * We have been providing treatment for almost twenty years in the Baltimore and D.C. area
For immediate attention please call one of our four providers to schedule an intake or seek further information as you make this important decision.
We will conduct a triage over the phone and assist you in finding the treatment that works for you.
Call Between 6:00a.m. and 1:00p.m.
SAME DAY ADMISSION AVAILABLE
We are happy to accept cash, money order or credit card (Visa and Mastercard welcome); and personal checks after admission. We also accept medical assistance (Health Choice and PAC). Our standard weekly fee is $82.00.
Help us do our part to help the environment by accessing our patient handbook and other resource materials online
THIS IS A QUICK LINK TO OUR PATIENT HANDBOOK

If you need help with your tobacco use these numbers could be helpful

1-877-44U-QUIT (1-877-448-7848)
The National Cancer Institute's trained counselors are available to provide information and help with quitting in English or Spanish, Monday through Friday, 8:00 am to 8:00 pm Eastern Time.
1-800-QUIT-NOW (1-800-784-8669)
Calling this toll-free number will connect you directly to your state quit line. All states have quit lines in place with trained coaches

---
If you are thinking about treatment or are already in treatment we strongly encourage you to view this video immediately
It reviews how methadone works
It identifies the risks of methadone
You will also hear from staff and clients concerning safety protocols
and the key components of safe methadone dosing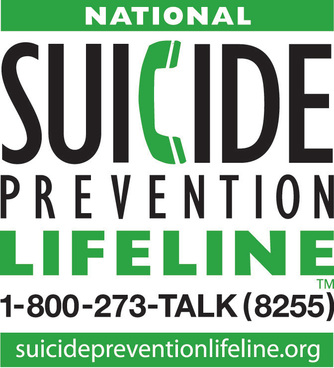 *This institution is an equal opportunity provider and employer